We're here to accommodate you!
When staying at bask hotel, be sure to take advantage of our upscale amenities listed below!
COMPLIMENTARY BIKE RENTALS
COMPLIMENTARY CONTINENTAL BREAKFAST
ON-SITE PARKING
($7 per night)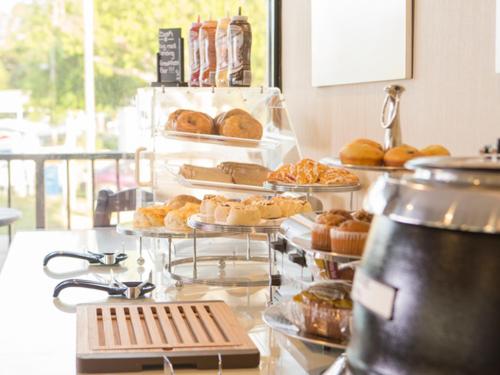 Expanded Complimentary Continental Breakfast
A delicacy of delights await you each morning with an array of pastries, assorted fresh fruit, a variety of cereals and healthy start oatmeal with fresh toppings. Enjoy gourmet coffee, juice, and international teas in our dining area or bask in the natural settings on the veranda.
Want to sleep in and still enjoy our expanded complimentary continental breakfast? Take advantage of our on-the-go breakfast bags! Order from your room in the evening and enjoy breakfast delivered to your door in the morning!
Breakfast offerings may be limited and served in a manner such as to-go-style to allow for safety practices to remain compliant when any applicable restrictions are mandated.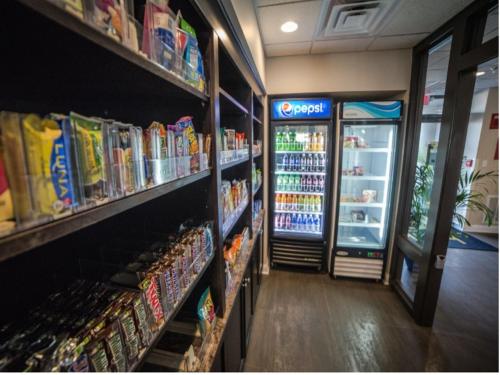 Sundries Shop
Need a pick me up or did you forget something? Want to stock up on snacks before enjoying the water? Visit the bask sundries shop where you will find an assortment of snacks, beverages and sweets to help you relax and unwind. bask sundries is open 24 hours and is conveniently located in our lobby.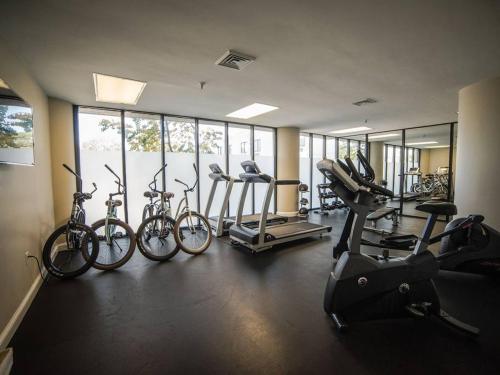 Fitness Facility
Can't miss your daily workout or just trying to get a jump start on the morning? Visit bask fitness center. We provide you with state of the art equipment from Life Fitness. Our facility also comes equipped with a stretching and lifting area. If you prefer to get outdoors, bask @ Big Rock Landing is the perfect place to take a brisk walk or run. Explore and exercise in downtown to get you ready for a bask day!
If you would like access to a pool, within a short driving distance you have the option to swim indoors or outdoors at the Morehead City Sports Center, compliments of bask!
We offer up to 4 complimentary passes per day.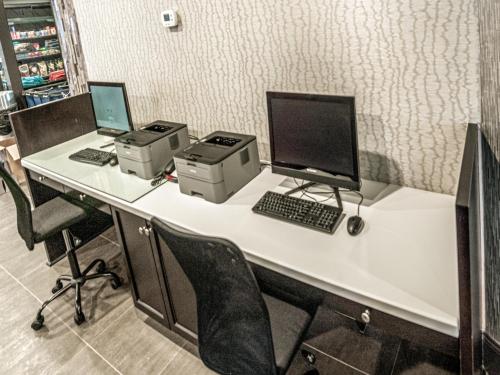 Business Center
Need to print something last minute or send a quick email? Want to research Morehead City's or some of the Crystal Coast's attractions? Use our complimentary business center! We have 2 desktop computers, a printer, fax machine, and copier available for all of your business center needs. The business center is open to you 24 hours a day, located conveniently in our lobby next to our sundries shop!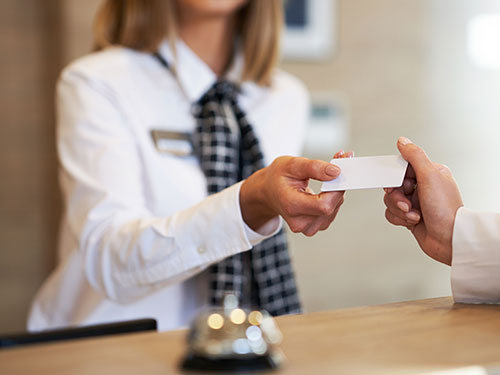 Wyndham Rewards
As a Trademark Collection by Wyndham, you can use your Wyndham Rewards when you stay at bask Hotel @ Big Rock Landing. Earn points on stays, use them for online shopping. Get points for food delivery, redeem them for free nights. Wyndham Rewards gives you more options to travel and get rewarded the way you want. Join today.
Subscribe to our newsletter for updates, exclusive discounts & promotions!